Dean Desk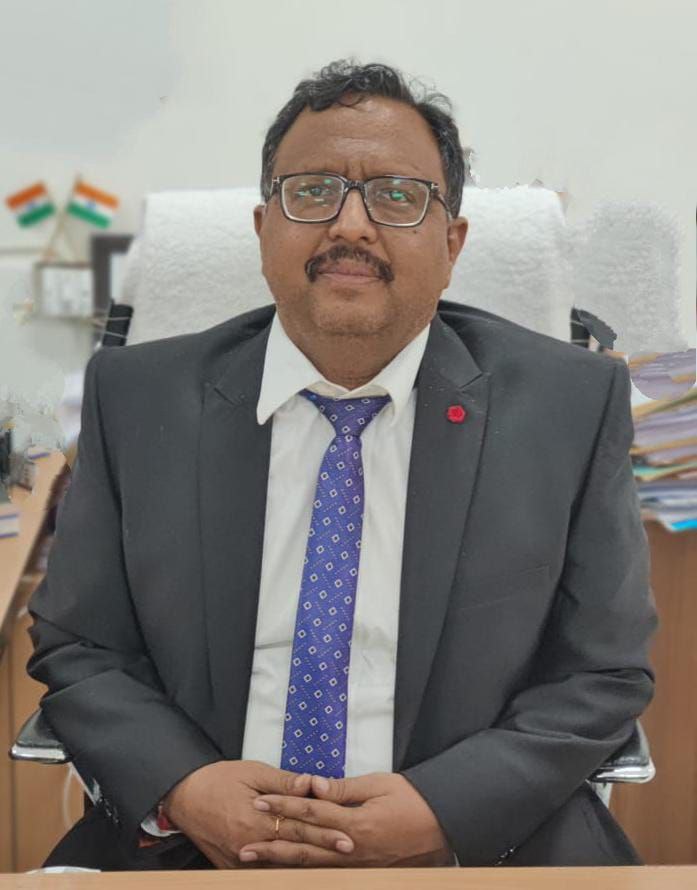 Our goal is to change the world through education. It may sound idealistic, but this is precisely our mission. It is what motivates the work of everyone at the Datia Medical College —
from faculty . It inspires our teaching and our research. It fuels our work with teachers, principals, and leaders in education both here .
We are driven by the belief that every child deserves a high-quality education and that educational opportunity is a basic human right. Regardless of where a child is born, who his parents are, the color of her skin, whether he can see or hear, or whether she sleeps in a mansion or a shelter: that child deserves a high-quality education. Providing ample educational opportunities is one of the most fundamental obligations each generation owes to the ones that follow.
दतिया-
शासकीय चिकित्सा महाविद्यालय  दतिया  के शिशु एवं बाल रोग विभाग, द्वारा  एमबीबीएस छात्रों की  35 वी राष्ट्रीय भारतीय बाल अकादमी (IAP)  क्विज का आयोजन किया गया।
इस क्विज का आयोजन हर वर्ष राष्ट्रीय स्तर पर किया जाता है। चिकित्सा महाविद्यालय दतिया में कॉलेज राउंड हेतु वर्ष 2018 के स्नातक छात्र छात्राओं ने इस प्रतियोगिता में हिस्सा लिया।
प्रतियोगियों में सुश्री कृतिका आर्य, मनाली देशपांडे , शिल्पी सिंह,  अतुल चौरसिया,  अमित बागरी , सौरभ राजपूत,  प्रिय प्रकाश , ओम अग्निहोत्री सम्मिलित हुए ।
कुल 10 राउंड की इस प्रतियोगिता में सभी प्रतिभागियों ने पूरे जोर-शोर से भाग लिया।
कृतिका आर्य और अतुल चौरसिया विजयी टीम घोषित हुए,  अगले चरण के लिए इस टीम को संभागीय स्तर के चरण हेतु ग्वालियर में अन्य कॉलेजों से आई हुई टीमों के साथ प्रतियोगिता करनी होगी ।
इस अवसर पर उपस्थित अन्य छात्र-छात्राओं के लिए भी क्विज राउंड हुए। क्विज का संचालन विभागाध्यक्ष डॉ राजेश गुप्ता व सहयोग डॉ  मनीष अजमेरिया, सहायक प्राध्यापक ने किया।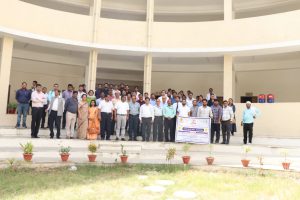 Department of Pediatrics, Government Medical College, Datia M.P. organised one day National Tuberculosis Elimination Program ( NTEP) workshop on 23rd April 2022 Saturday.
This workshop has been organized during 75th year of independence "Azadi ka Amrit Mahotsav" under the aegis of Indian Academy of Pediatrics with collaborations of Dept. of Pediatrics GMC, Datia & Gwalior Academy of Pediatrics (GAP) .
Total 77 delegates from Government medical college, Datia as well as Dept. of public health, M.P. including DTO's & Medical Officers from Datia, Guna, Shivpuri, Morena and Sheopur Districts attended workshop.
Workshop faculties were Dr. C.P. Bansal ( Past National President IAP), Prof. Dr. Ajay Gaur ( Head Dept of Pediatrics GRMC Gwalior),  Dr. Ajay Kumar Jain (Meerut), Dr Rashmi Gupta ( Gwalior) and Dr. Amber Kumar ( AIIMS Bhopal).
Dr D K Udainiya , Dean GMC Datia formally inaugurated workshop.
Prof. Dr Rajesh Gupta , Head Dept of Pediatrics GMC Datia welcomed all guests and delegates.
Dr Vishal Verma , D.T.O. Datia informed about current status of tuberculosis diagnosis and management facilities at Datia.
All guests addressed the event.  Workshop sessions were moderated by Dr Manish Ajmariya, Asst Professor and vote of thanks given by Dr Puneet Agrawal.
Photos from National Tuberculosis Elimination Program workshop event: